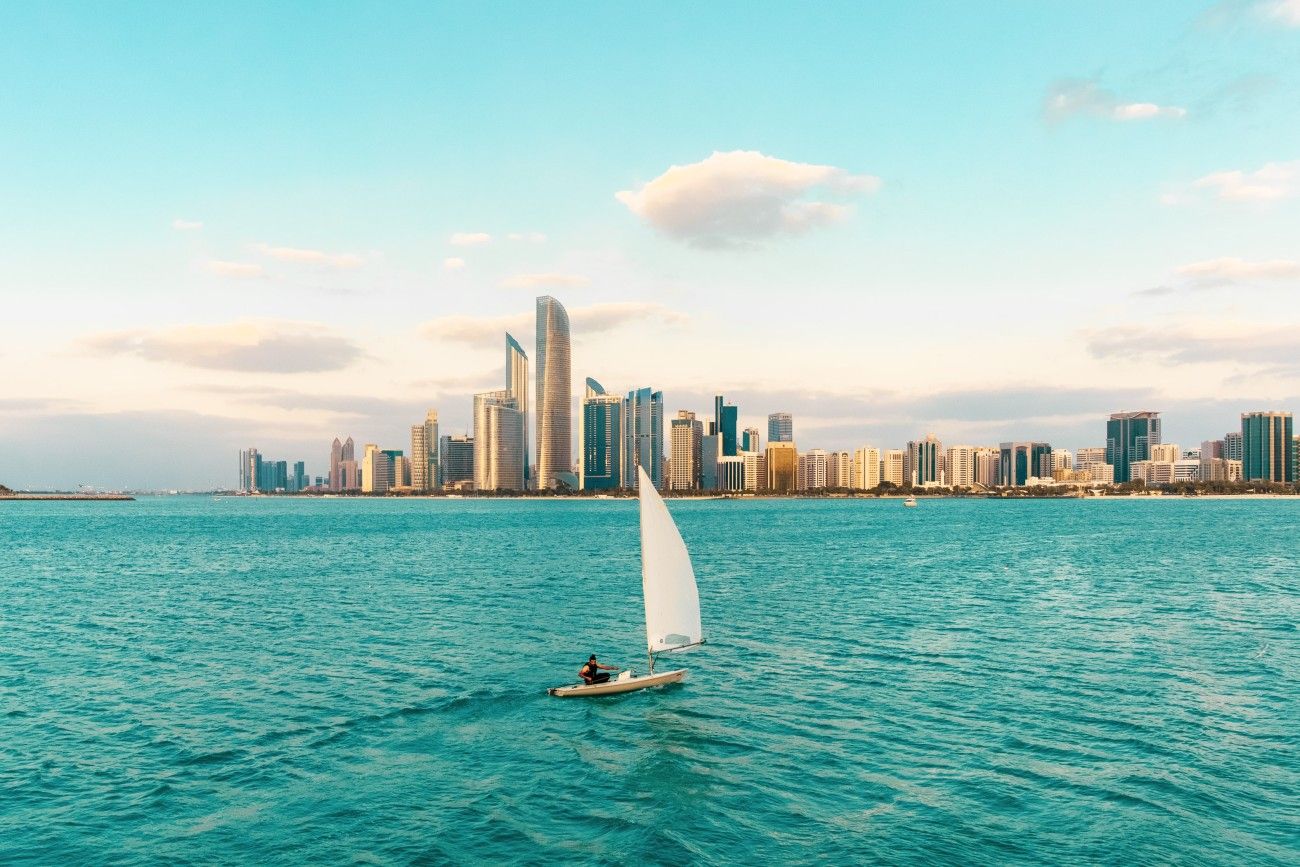 About Abu Dhabi
Film Commission
Established in 2009, the Abu Dhabi Film Commission (ADFC) is a specialized government agency that supports and accelerates the development of Abu Dhabi's film and TV industry by promoting the Emirate as a world-class production destination, as well as attracting and supporting local, regional and international production in Abu Dhabi.
In 2012, ADFC launched a production incentive, offering a 30% cashback rebate on qualifying Abu Dhabi production expenditure. This is a cornerstone of Abu Dhabi's wider strategy to develop a sustainable media industry and establish the emirate as a center of excellence for content creation.
ADFC has made it possible for Abu Dhabi to welcome global franchises including Dune, Star Wars, Mission: Impossible and Fast & Furious, with two of the top-10 highest-grossing films of all time having shot in the emirate, as well as Bollywood and Arabic language productions, including Bunty Aur Babli 2, Tiger Zinda Hai, Race 3, Inheritance, Al Ikhwa, and Min Share' Al Haram Ela…
ADFC offers a range of production support to enable all types of production in Abu Dhabi. ADFC support includes connecting producers with the most appropriate local Production Service Companies, local crew and media ecosystem of over 650 companies within Abu Dhabi, facilities including a 400,000sqm backlot with standing sets, broadcast studios, including a virtual studio, high-end post-production facilities, location scouting across a diverse range of locations that can double for Middle Eastern and other countries, assistance with script clearance, filming permits, visas and Government permissions.
ADFC plays a key role in Abu Dhabi's AED 30+ billion, 10-year investment strategy to accelerate the growth of the Culture and Creative Industries (CCI). Its work is an integral part of Abu Dhabi's vision to become the leading destination in the Arab World for Film and TV production.
For further information about ADFC and its rebate please visit: http://www.film.gov.ae
Accessing the generous 30% cacshback rebate on production spend;
Free scouting assistance and finding a diverse range of unique locations;
Finding award-winning, experienced professional crew and supplier bases;
Assisting with the procedures to obtain shooting permits, visas, script approval, and customs clearance;
Finding first class studios and post-production facilities at competitive rates;
Advice on superb accommodations and restaurants that will make you feel at home;
Well, we shouldn't take the credit for it but we also offer year-round sunshine and blue sky;
Launched in 2009, Abu Dhabi Film Commission is a Media Zone Authority – Abu Dhabi company.
From pre-production to post, our office is here to assist you in every aspect of your production. Contact us if you have any questions about filming in Abu Dhabi.